DOCUMENT LEGALIZATION APOSTILLE AND AUTHENTICATION
Any document coming from Canada into another country must be legalized. Document Services helps the public in processing Document Legalization, Document Authentication, Document Translation and more to other countries.
Document Services offers locations in Multiple Jurisdictions, i.e. in all Canadian Provinces and Territories.
The process of documents legalization (apostille), though complicated, may be summarized in the following 3 easy steps. Our clients do not need to worry about these complexities as we are taking care of everything using our almost 20 years of documents legalization experience here in Canada!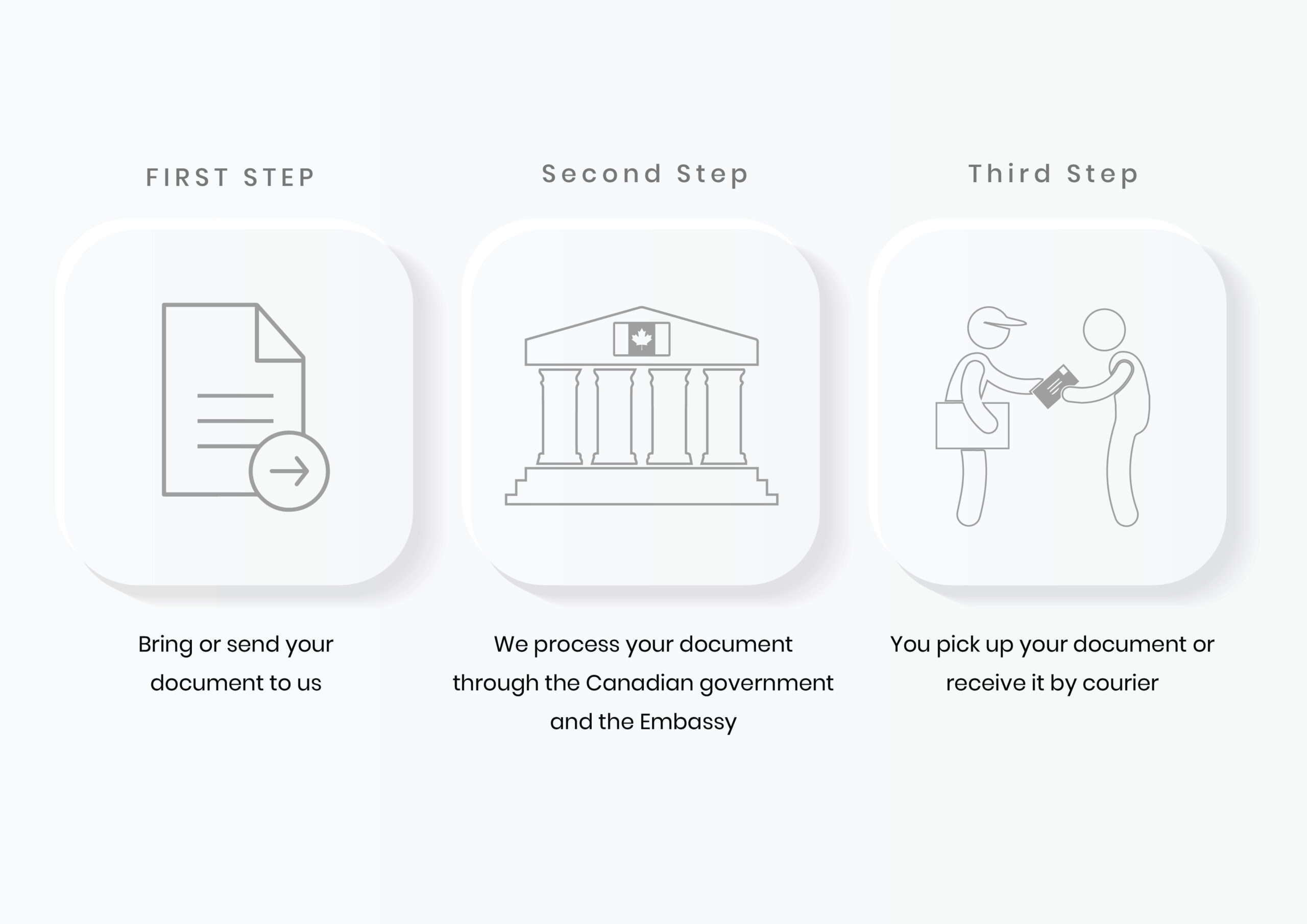 Important News:
OTTAWA, Canada – Global Affairs Canada (formerly DFAIT) recommends to use authentication and legalization services with location in the Ottawa area to obtain faster processing and complete legalization procedures.
Select a Country, which your documents needed to be legalized (apostilled) for: